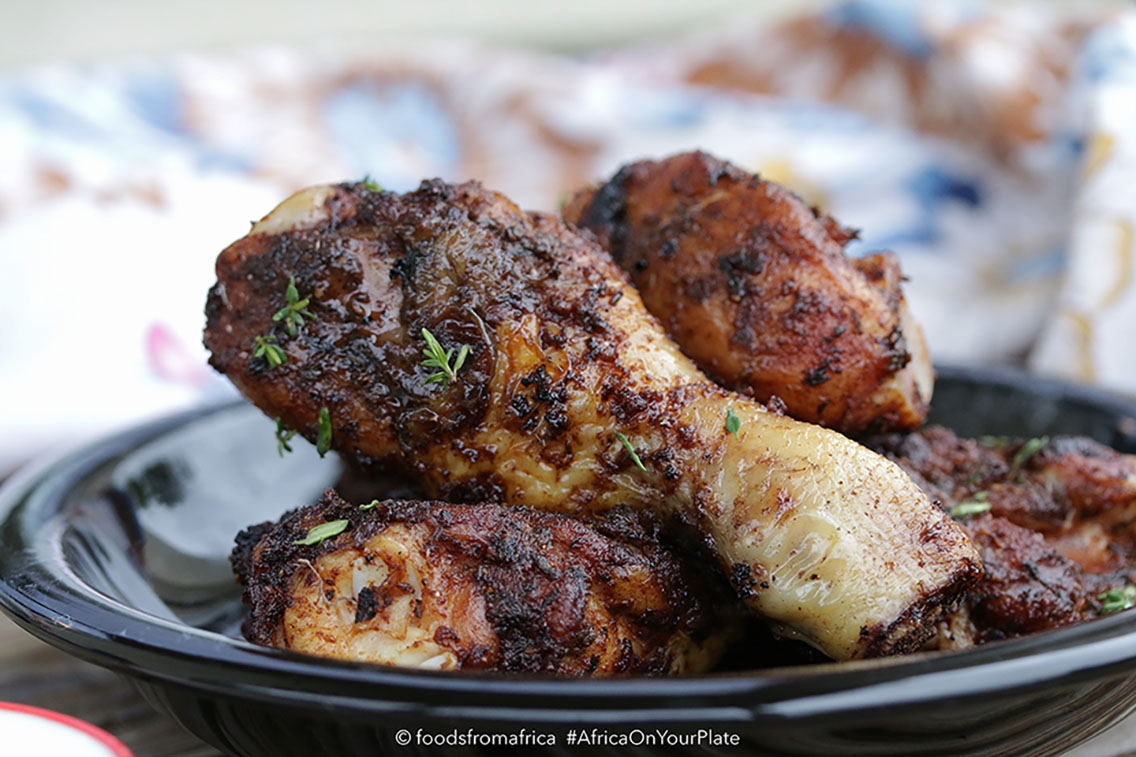 .
One of the hallmarks of African or indeed Caribbean cooking is chilli. We love all things spicy, and we love chilli in any form…habanero, jalapeno, scotch bonnet, ghost peppers…whatever! We'll take it, thanks very much. So imagine the challenge of cooking for a household with a 7-year old who raises her hands in a fan-like motion to her mouth the minute the word "chilli" is spoken…let alone included in a dish.
.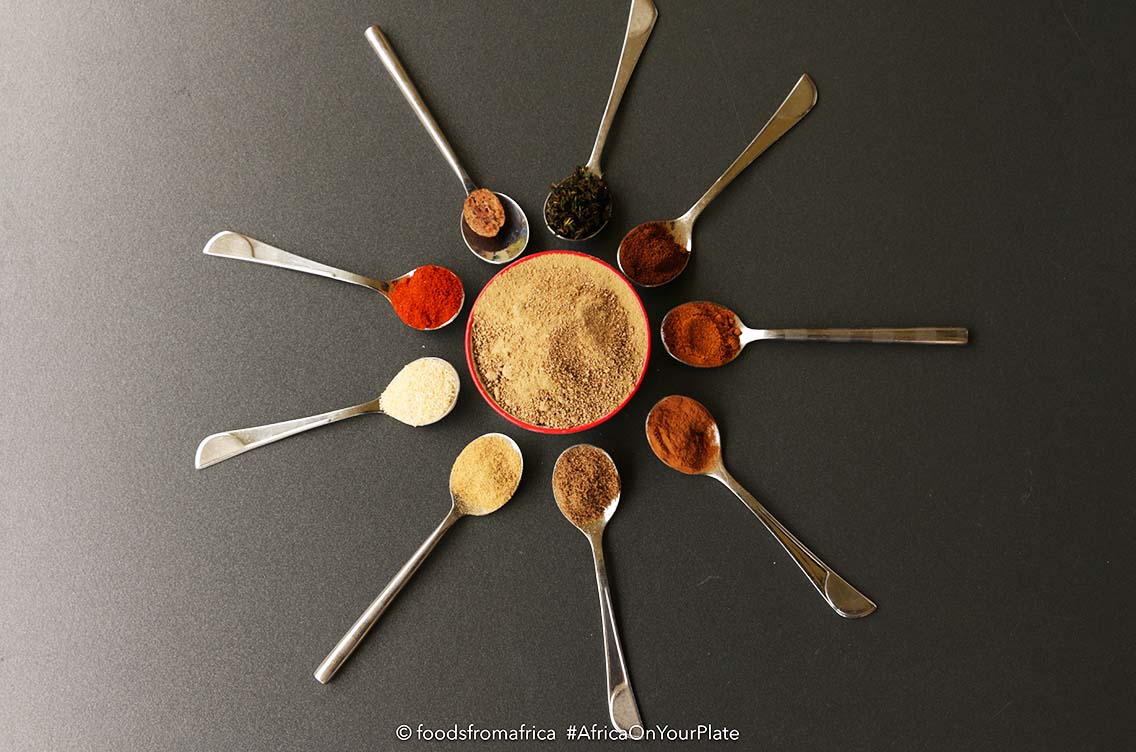 .
So this week, I set myself a challenge to create or modify the jerk chicken rub recipe I have used for years with the aim of creating something that is mild enough for a chilli-sensitive palate, but yet punchy enough to deliver a kick, and if I may say so myself, I think I may be onto something here with this recipe. It's got that oomph that you expect from a Jerk rub…thank Goodness!!! Smoky, and spicy, tempered and balanced by the sweetness from the sugar and cinnamon.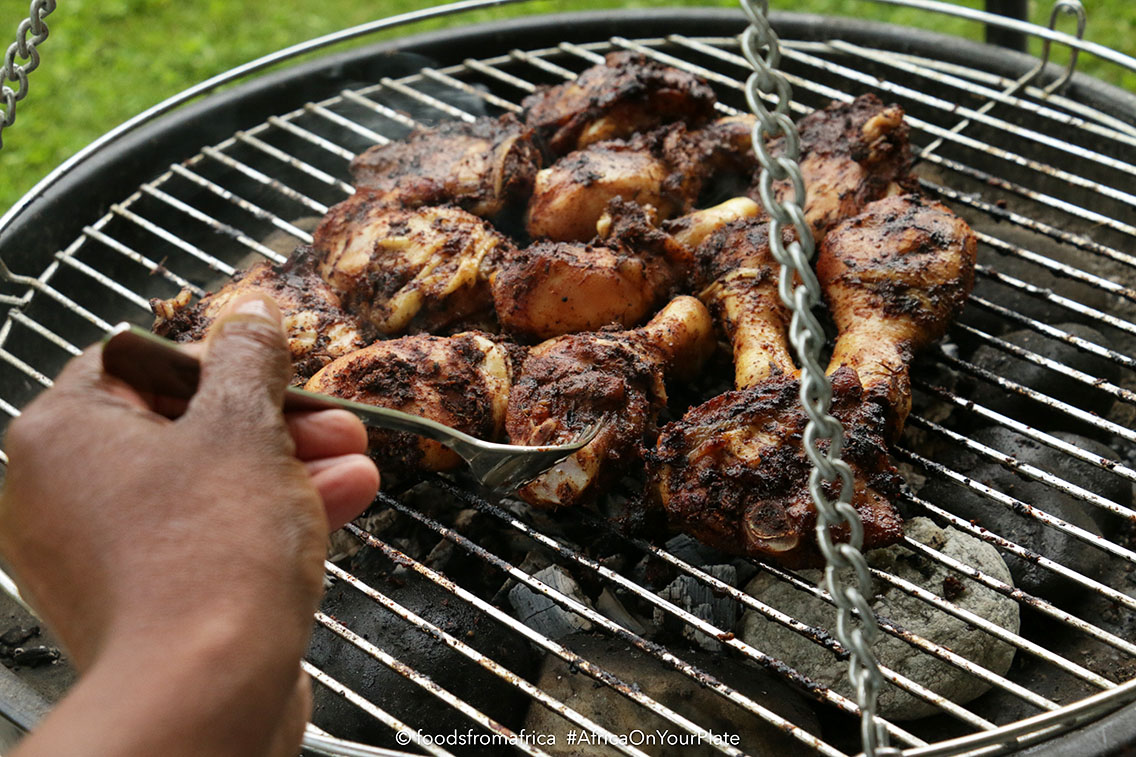 .
My chilli-sensitive 7-year old ate it all up. Let me know what you think!
Mix all the spices together. Do not add the oil to the spices at this point.

Stab the chicken legs, making 1 centimetre cuts into the flesh. Rub the jerk mix well into the chicken paying attention to get the mix under the skin and into the cuts as well.

Cover with cling film and refrigerate for a minimum of 4 hours.

Brush extra virgin olive oil onto the chicken pieces before baking in oven for 40 minutes at 180ºC (fan-assisted), or grill on a charcoal grill on indirect heat for 50 minutes or until done.
Is this recipe right for you?
Nutrition Facts
Kid-friendly Jerk Chicken
Amount Per Serving
Calories 374
Calories from Fat 198
% Daily Value*
Total Fat 22g 34%
Cholesterol 133mg 44%
Sodium 1077mg 45%
Potassium 371mg 11%
Total Carbohydrates 4g 1%
Protein 38g 76%
* Percent Daily Values are based on a 2000 calorie diet.

Related posts: