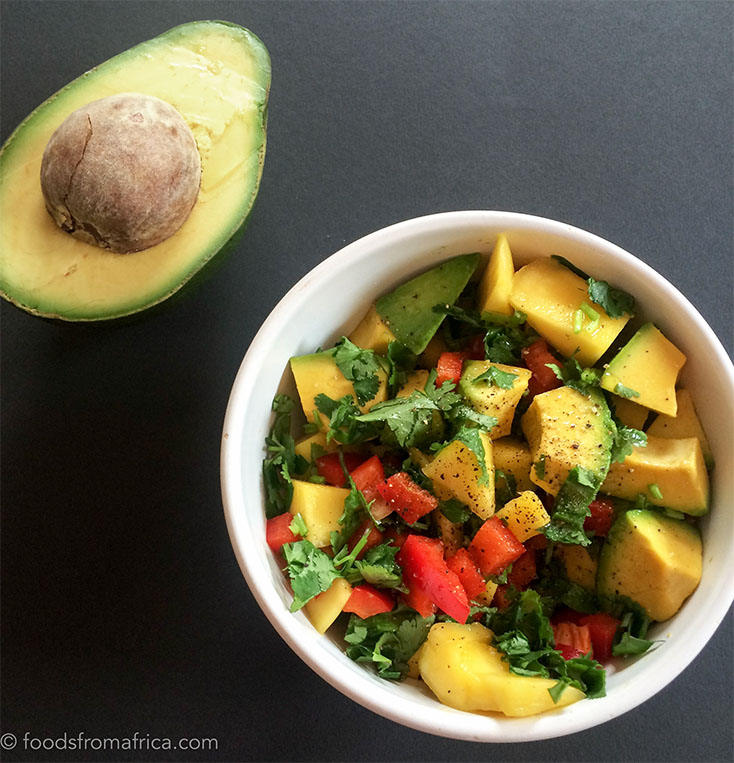 Experience a burst of sense-awakening tropical flavours, and a mix of exotic textures with this salad. Fruity, sweet, creamy and tangy, all in one bowl. I am sure by now, my love affair with Avocado is unabashedly apparent. It's not like you need another avocado recipe – well actually why not? You can't get too much of a good thing right? I certainly can't and the proof is right here and here.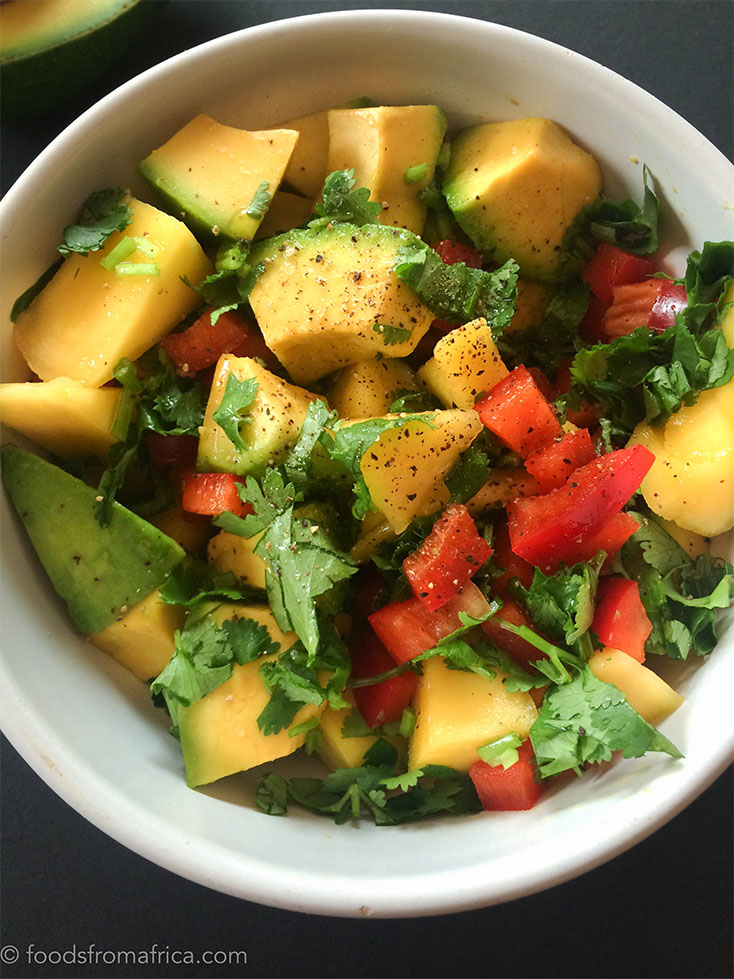 I call this dish my African-style mango and avocado salsa because this is one sure way to experience tropical Africa on your palate. You know how feta cheese plus olives gives a dish a characteristic Greek signature right? Well, this is how I feel about Mangoes and Avocados. Not only did I grow up on those two back home, but they are immensely popular across Africa, with an impressive portion of the landscape of sub-saharan Africa festooned with mango trees.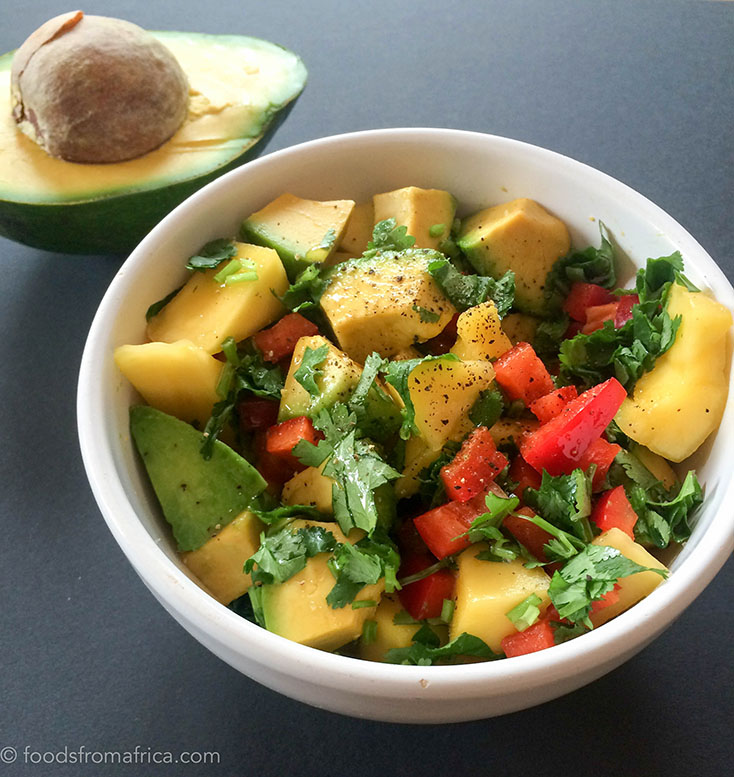 This salsa is incredibly easy to make – just chop, mix and serve. couldn't be easier right? As a bonus, it's very healthy, plus low in calories and sugar and a perfect addition to a diabetic diet. Incredibly versatile, you can also enjoy this also in a sandwich or wrap. And so, on that note, I'm gonna wrap this up and get on to the recipe.
Chop the mango, avocado and red bell pepper roughly into squares, and chop the coriander leaves into smaller pieces.

Add the olive oil, lemon juice, salt and pepper to a bowl and shake to combine.

Drizzle over the salad and enjoy
Is this recipe right for you?
Nutrition Facts
Mango and Avocado Salsa
Amount Per Serving
Calories 305
Calories from Fat 198
% Daily Value*
Total Fat 22g 34%
Sodium 206mg 9%
Potassium 689mg 20%
Total Carbohydrates 31g 10%
Protein 3g 6%
* Percent Daily Values are based on a 2000 calorie diet.

Related posts: