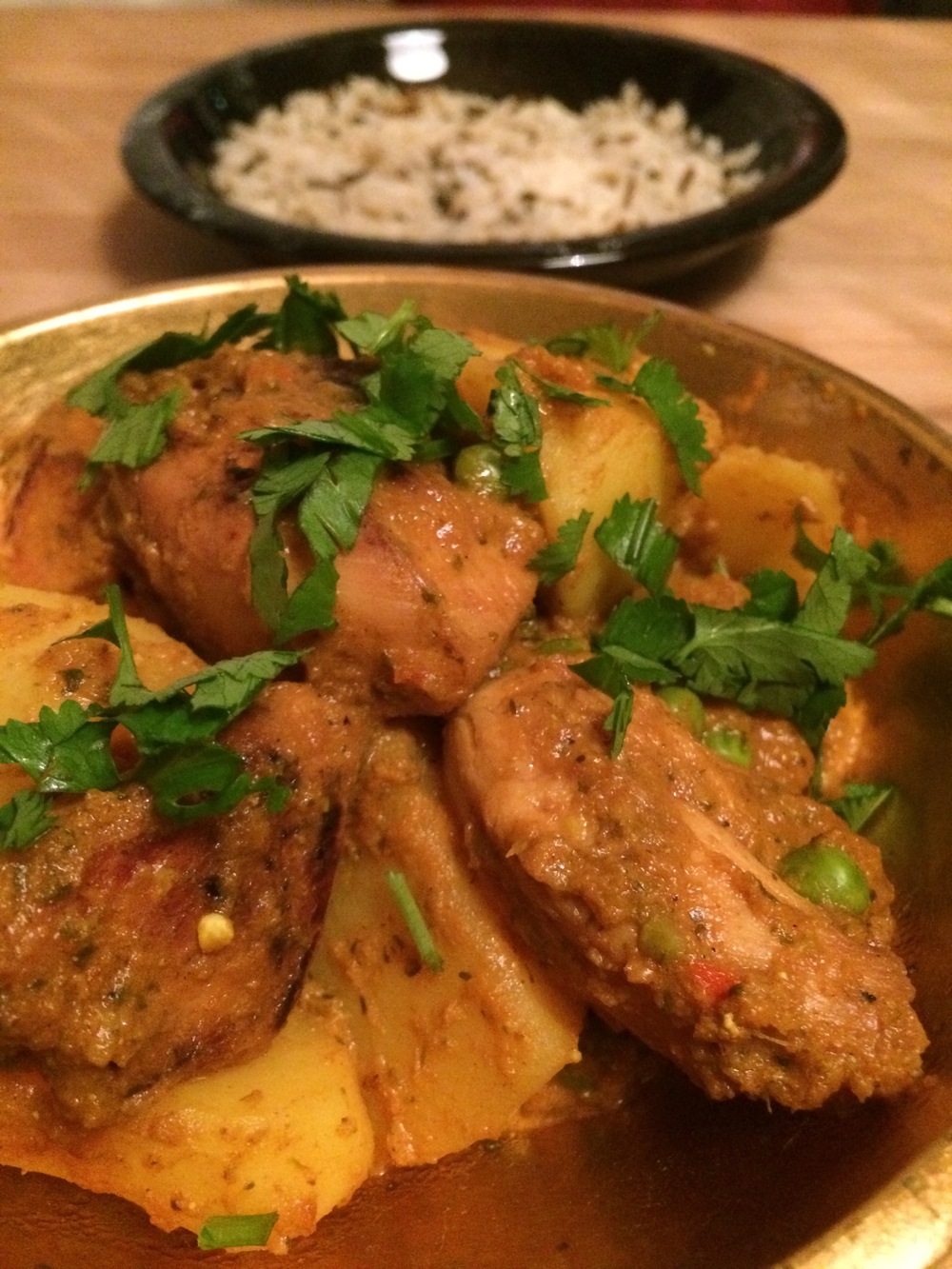 Wow.. I made Chicken Le Daube and OMG! it is delicious, not to mention simple and easy to follow.
I am enjoying my little taste of Mauritius right now in my kitchen and what a treat!. I have always wanted to visit and learn about this little island but haven't quite gotten round to it just yet. I came close to realising this dream a few years ago when Mauritius popped up on the list of places to visit for my honeymoon, alongside Seychelles and Maldives. For reasons I won't go into at this point, Maldives won the slot and ended up being our honeymoon destination.
Ever since and constantly encouraged by the glossy pages of travel brochures, I longingly nurture dreams of visiting this intriguing island and so when I saw Nora's dish featured on Taste of Home, I just had to have a go, and boy, what a go! I adapted the recipe slightly to suit my preferences but this did not change the essence of the dish: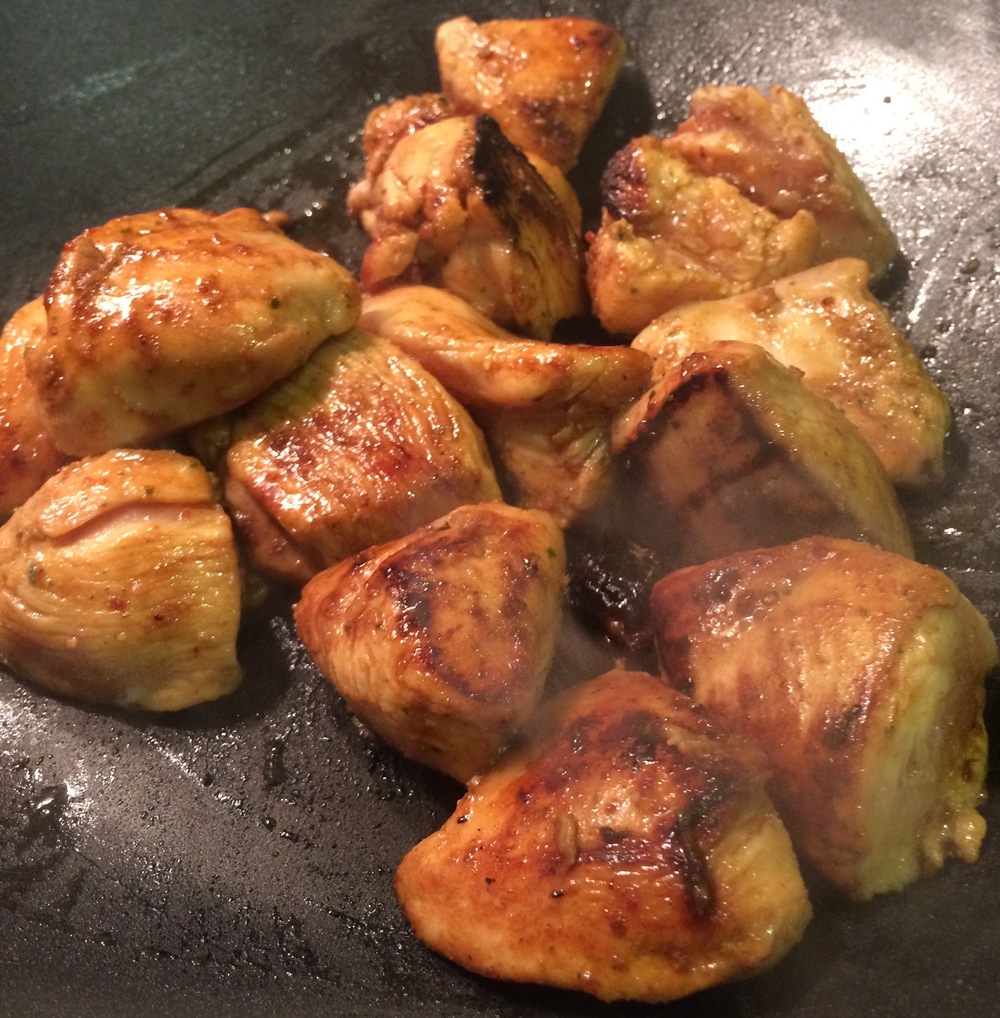 Instead of frying the onions, I blended them with my ginger and garlic, added a bit of curry powder and lemon to create a curry paste.
I marinated the chicken breast for 10 minutes in a honey and soy sauce marinade and then pan-fried it to brown it off, without cooking it through, so that it would then cook through in the dish.
Finally, I added 2 teaspoons of sugar to counteract the acidity of the lemon and balance out the flavour of the dish.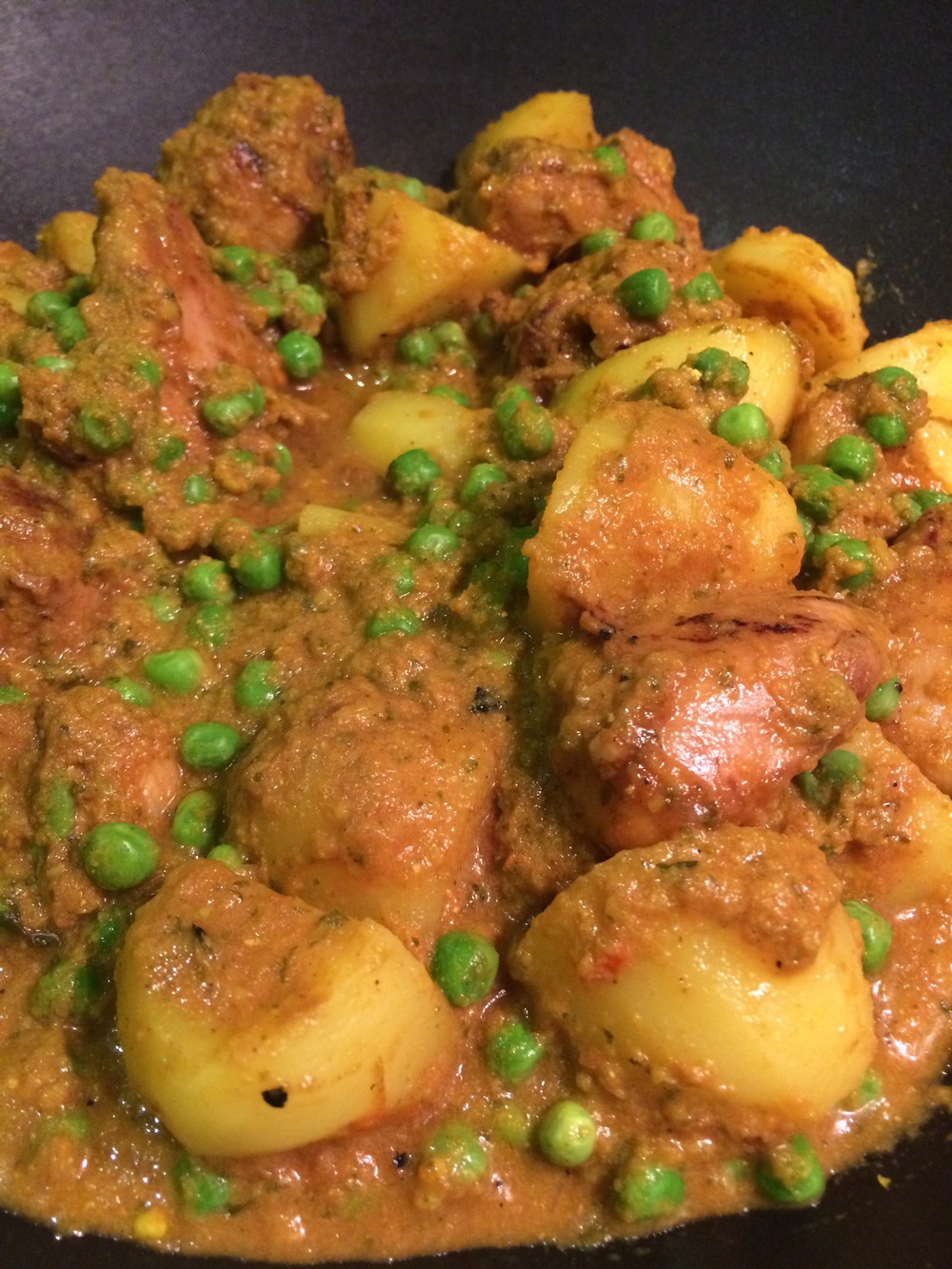 Let me know how you got on.
XO
Nora Fakim's Chicken Le Daube (Serves 3)
Ingredients
375g chicken breasts
3 medium-sized potatoes approx. 300g already pre-boiled
1 large onion
1 heaped tbsp of garlic-ginger paste made of 30g of ginger root and 3 cloves of garlic
I teaspoon of ground cumin seeds
1 teaspoon of ground coriander seeds
I tablespoon curry powder
1 large chilli
Handful of chopped coriander
1 heaped tbsp of garam masala
5 tablespoons of yoghurt
125g of peas
2 tbsp of tomato purée
Salt and pepper
1 large tbsp olive oil
0.5 tablespoon of honey
0.5 tablespoon of soy sauce
1 tablespoon brown sugar
Method
Prepare your chicken marinade. Into a bowl, add the soy sauce and honey to your chicken breast. Use your fingers to rub the mixture evenly onto all chicken pieces. Cover with a clingfilm and set aside.
Prepare your curry paste. Into your blender add the chopped ginger, pressed garlic, half the handful of coriander, cumin seeds, coriander seeds, curry powder and the juice of half a lemon. Blend until it becomes a smooth paste.
Into a wok or pan, add half of the olive oil and pan-fry the chicken pieces until browned. This should take about 5 – 7 minutes. Remove from heat and set aside.
Add the rest of the oil to the pan and fry the curry paste and garam masala for a few minutes.
Add the yoghurt spoon by spoon and stirring all the time to ensure it does not curdle.
Add the pan-fried pieces of chicken and the tomato puree. Add some water if the sauce is too thick and simmer until the sauce thickens and the chicken is cooked. This should take between 20 – 25 minutes.
Taste the sauce. If is too sharp, add a tablespoon of sugar to balance it out. Season with salt and pepper to your taste.
Add the pre-boiled potatoes, chilli and peas. Cover and let simmer for a few minutes until the peas are cooked.
Garnish with chopped fresh coriander and serve with rice
Nutritional Info
Calories – 461.8, Total fat – 10.9g, Protein – 46.6g, Carbohydrate – 46.2g