This Coconut Fish Curry delivers tender and flavoursome white fish cooked in an aromatic curry base.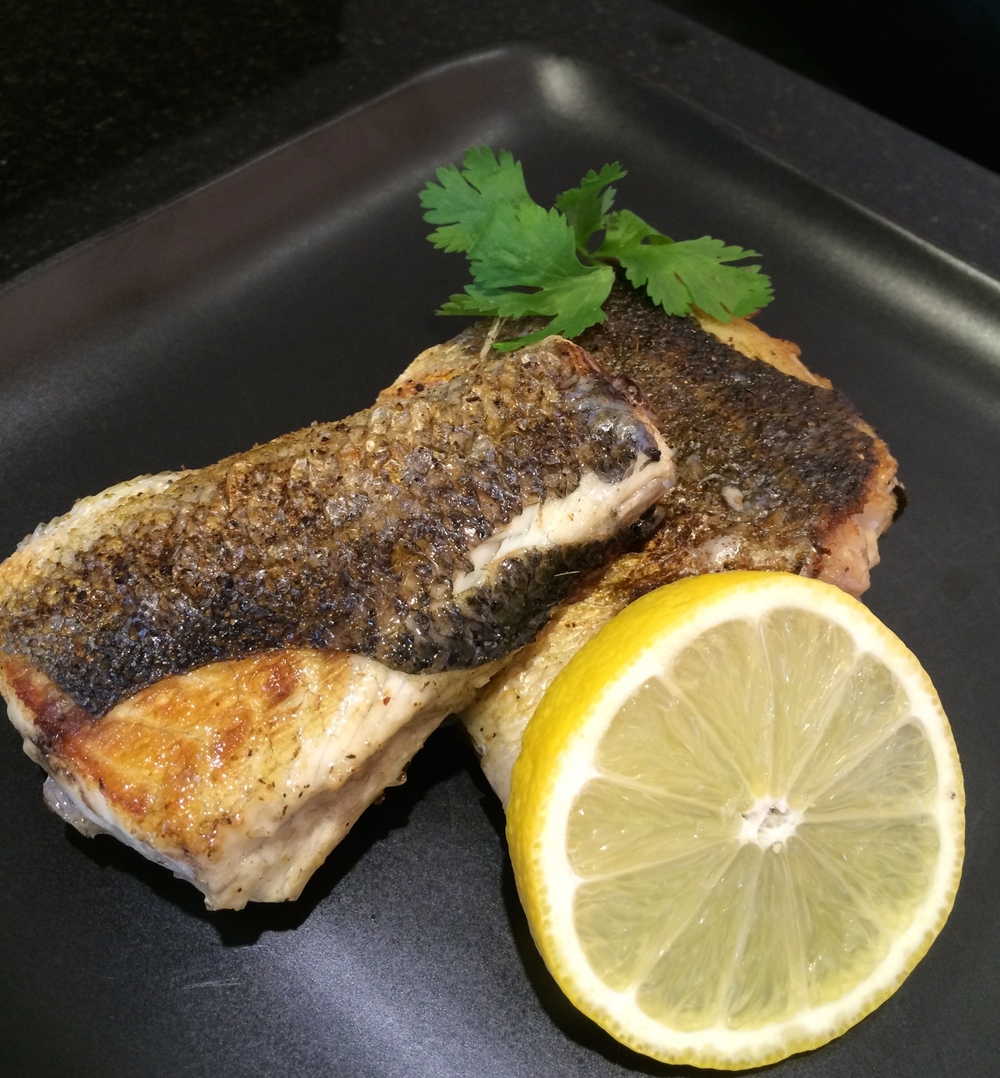 I came across this recipe on one of my quests to discover a new dish from the continent, and I immediately fell in love.. I mean, what is not to love about fish and/or curry? Mchuzi wa Samaki is one of the traditional Swahili fish curry dishes cooked in Tanzania. Originally crafted in Zanzibar, the recipe has over time migrated across Zanzibar and is now enjoyed very much along most of East Africa with regional variations here and there..
.
This dish – a white fish cooked in a coconut curry sauce – ticks all my boxes. It is flavoursome with lots of Indian spices, and the peanut butter and coconut milk give it a creamy texture and wonderful flavour so reminiscent of the tropics. I'm telling you: this curry recipe with coconut milk and fish is so finger-licking good! 
.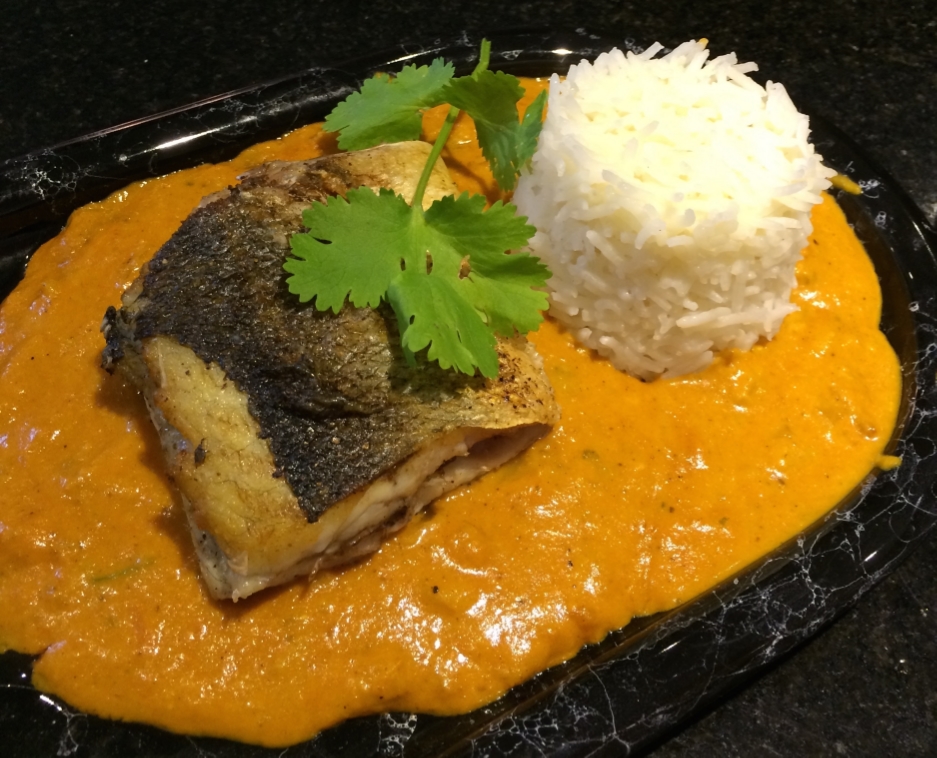 .
Looking for an easy recipe? Look no further. And you don't even have to compromise on taste. If you want to make it even easier, you can substitute this homemade curry-paste for a store purchased one.
Any white fish works well with this recipe; tilapia, red snapper, sea bass, cod. You can be adventurous with this one!
..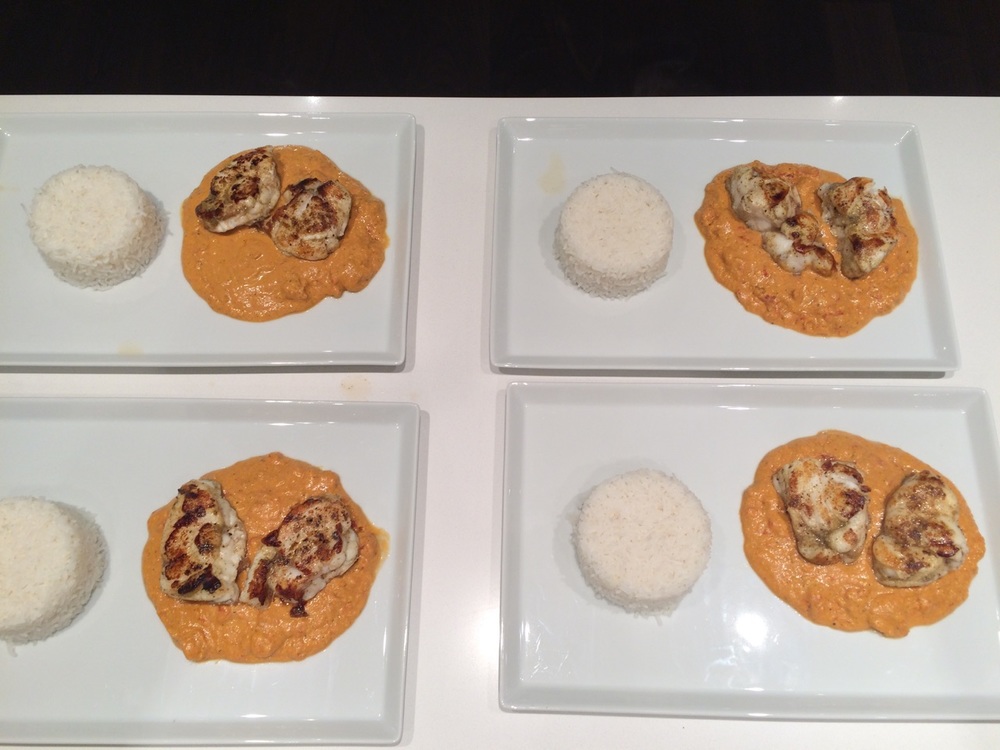 ---
.
Pat dry the fish fillets and sprinkle lightly the spices on the skin of the fish. Add some salt and black pepper to taste on the skin.

Heat 1 teaspoon of olive oil in a pan and when hot, place the fish fillet skin side down in the pan. The oil should sizzle when the fish is placed in the pan. Press down the fish as it cooks to prevent the fillet from curling away from the pan.

Pan fry for 3 -4 minutes per side if using an approx. 100g fillet. Adjust the frying time depending on the size of your fillet. Do not disturb the fish while frying so it does not disintegrate. Turn over when done and repeat the frying on the other side as before.

Transfer to a hot plate, set aside and keep warm.

To make the curry paste, add all the ingredients (with the exception of water) into a food processor. Pulse until everything is finely blended together. Add the 1 - 2 teaspoons of water as needed to achieve a paste-like consistency.

To make the curry sauce, add some oil to a wok, and when hot, add the finely chopped onions and the curry paste. Fry on medium heat for about 2 - 3 minutes, stirring constantly. Slowly add the tomato sauce. Cook for about 4 minutes, and then add the coconut milk. Cover and allow the sauce to simmer for about 10 minutes. Add the Peanut Butter and allow the sauce to continue simmering for another 10 - 20 minutes.

Transfer the pan-fried fish into the sauce, careful not to break the fillet - This step is optional and only if you would like the fish to simmer briefly in the coconut curry sauce.

Then, add the garam masala and let the sauce simmer for 4- 5 minutes.

Garnish with the chopped coriander and serve with Ugali as is the traditional way of eating this dish or with some rice.
.
Is this recipe right for you?
.
Nutrition Facts
Zanzibari Coconut Fish Curry (Mchuzi wa Samaki)
Amount Per Serving
Calories 331
Calories from Fat 171
% Daily Value*
Total Fat 19g 29%
Cholesterol 22mg 7%
Sodium 62mg 3%
Potassium 501mg 14%
Total Carbohydrates 21g 7%
Protein 22g 44%
* Percent Daily Values are based on a 2000 calorie diet.
.
Try it out and tell me what you think, and what you served it with.